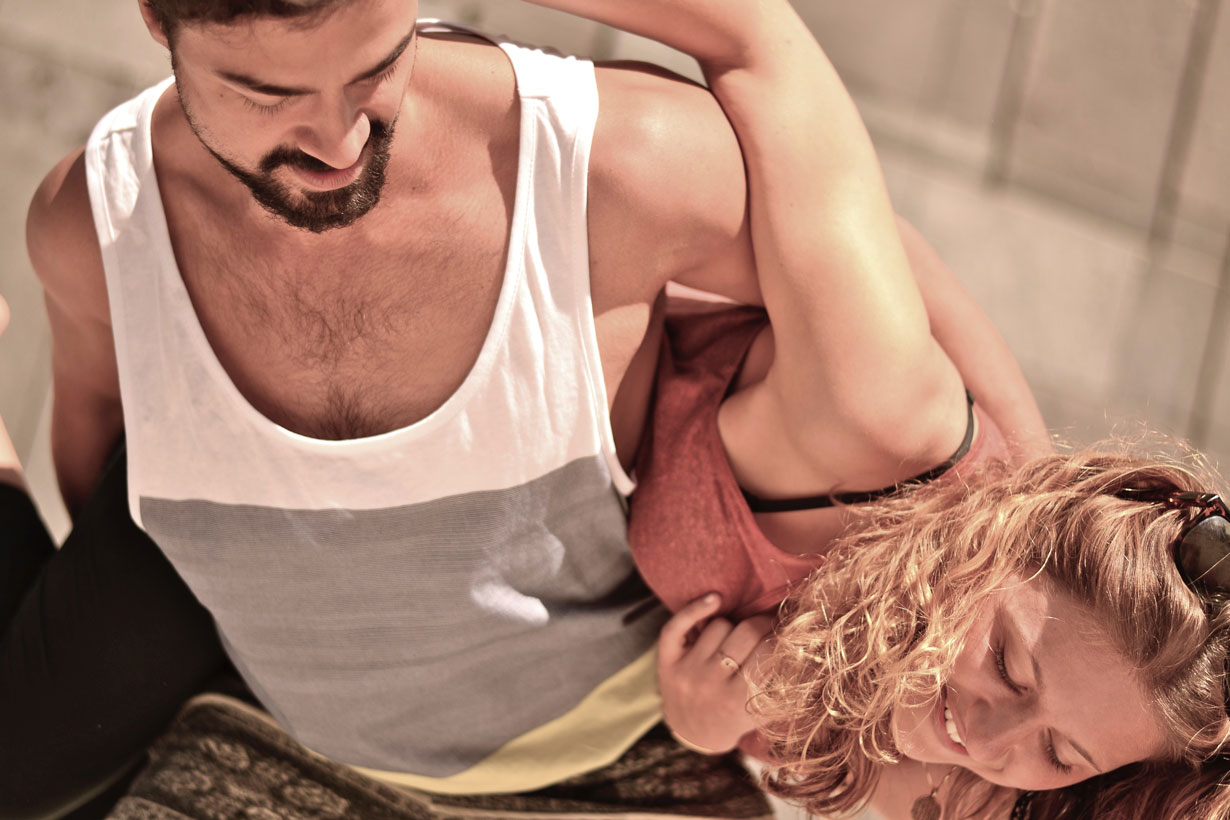 Yoga, pilates, nuad and more – english speaking classes in 1020 Vienna/Wien!
At Coming Hooomm we offer daily Yoga-Groupsessions (registration for these classes takes place either via our "Stundenplan", or per e-mail) and we are happy to teach our classes in English upon request. Your first session will cost 10 Euro and all you need to bring is comfortable clothing and potentially even a smile. We provide Yoga mats, a shower possibility and towels free of charge. If you've never practiced Yoga before, we recommend a visit to our "Beginner Yoga" classes.
Furthermore, we offer a selection of alternative body-work options:
Nutritional consulting following the TCM Model
Thai Massage (Nuad with Shiatsu elements)
Back-training one-on-one
Kinesiology
Aroma touch
Pilates one-on-one
To make an appointment, please either call 06765131848 or send an e-mail to s.grosskopf@gmx.at. In case you're unable to attend an appointment we kindly ask for a cancellation on 48 hour notice, otherwise we appreciate your understanding that we will charge the appointment fully.
You can find us directly at the U1 Station "Nestroyplatz" – Exit Nestroyplatz, Praterstraße 33,   enter Café Rothen and descend the stairs on the left. If you have any questions, please feel free to call or send an e-mail.
We are looking forward to welcoming you to our small, cozy Studio.
Sandra & Johannes