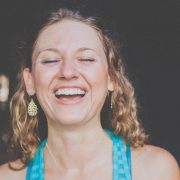 "There is nothing to accomplish. It's just about getting to know and to love your true self. We would like to go on this journey with you!"
Our lovely and dedicated team will help you to come closer to your personal goals. We are happy to teach the classes in english upon request. Get to know our teachers and find your personal companion for a healthy, sustainable routine. Our teachers are specialized in various Body&Mind disciplines and have up to lifelong experience in those fields. They either practice with you in group classes in our studio in 1020 Vienna or they take care of you individually in an One2One setup.
To get to know more about a certain teacher, just click on the name:
Sandra Großkopf
yoga. pilates. one2One. nuad. nutrition consulting according TCM.
Johannes Baluch
yoga. healthy back. personal training. (TRX, Rip…)
Carina Haimbl
yoga. pilates.